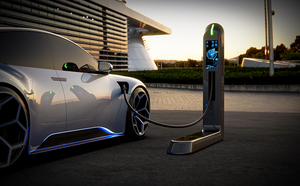 The Rise of EV Drag Racing: Cars, Competition, and What's Next
Electric vehicles (EVs) are revolutionizing the automotive industry, and drag racing is no exception. With instant torque and lightning-fast acceleration, EVs are quickly becoming contenders on the drag strip. In this article, we'll explore the world of EV drag racing, highlight some of the cars that are racing each other, and discuss what to expect in the future of EV racing.
Cars that are Racing
Tesla is one of the biggest names in EVs, and their Model S Plaid has been making waves on the drag strip. It's the first production car to break the 9-second barrier in the quarter-mile, with a time of 9.23 seconds at 155 mph. Another Tesla, the Model 3 Performance, is also a popular choice for drag racing, with some impressive times in the 10-second range.
The Porsche Taycan, Audi e-tron GT, and Ford Mustang Mach-E GT are also making a name for themselves in the world of EV drag racing. These cars are all capable of hitting the quarter-mile in under 11 seconds, with the Taycan Turbo S holding the current record for the fastest electric sedan at 10.47 seconds.
What to Expect in the Future
As EV technology continues to advance, we can expect to see even faster and more powerful cars on the drag strip. The Rimac Nevera, for example, is a Croatian-made EV supercar that boasts a top speed of 258 mph and can hit 60 mph in under 2 seconds. With numbers like these, it's sure to make an impact on the drag racing world.
There's also the possibility of more specialized EV drag racing events popping up in the future. In 2021, the NHRA introduced the electric Junior Dragster category, aimed at introducing young racers to EV drag racing. It's likely that we'll see more events like this in the future, with EVs taking center stage.
In conclusion, EVs are taking the drag racing world by storm, with impressive times and exciting competition. As technology continues to advance, we can expect to see even faster and more powerful cars on the track. For EV drag racers looking to gain an edge, Rocket Prep traction compound is a must-have tool. With better traction, racers can achieve faster times and better performance on the strip, ensuring a successful and exciting race every time.
---